Amazon AWS S3 – How to upload files for sharing
A guide to uploading files to the AWS Amazon S3 server for sharing.
STEP 1:
Go to this link and login;
https://s3.console.aws.amazon.com/s3/home
If it asks you for the account ID or account alias enter
603444894595 and click Next the login screen enter
Username is your first initial and full last name.  (e.g – garnott)
PW: 445Frenzy!
After you have logged in for the first time, you will need to create a new password for your account.
STEP:2
Click on the appropriate bucket (folder).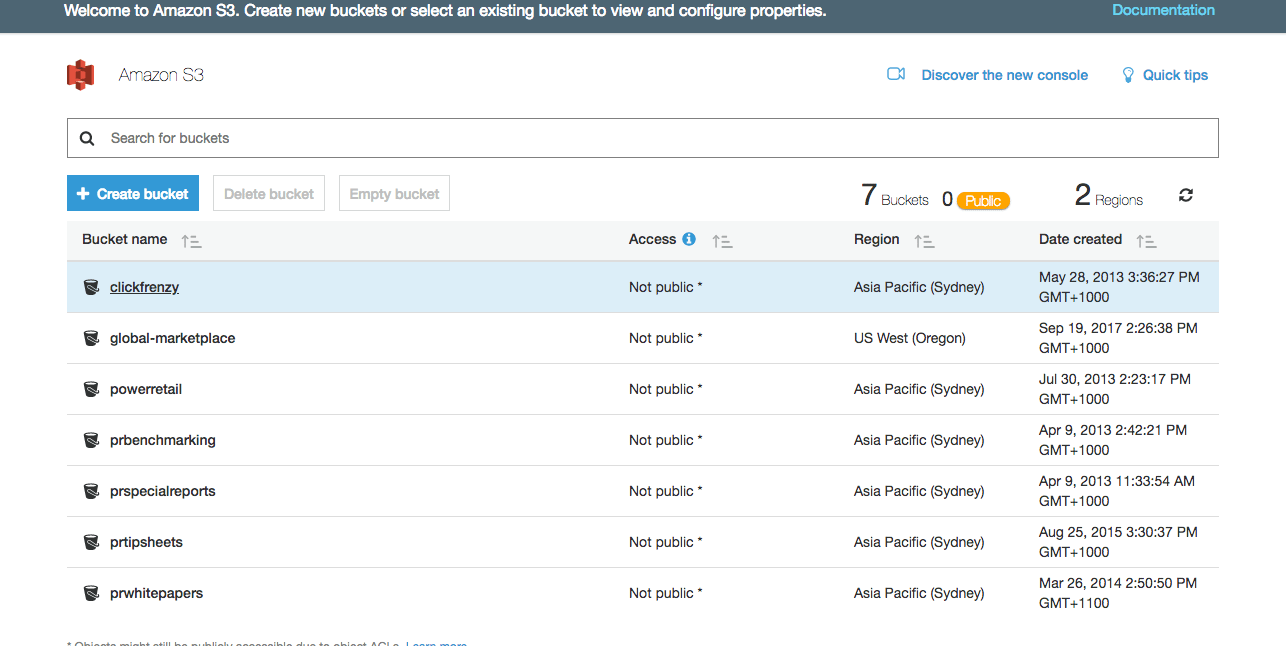 STEP:3
Click UPLOAD and drag or select the file you want to upload then click UPLOAD again.
STEP:4
Click on the uploaded file and on the next page, click MAKE PUBLIC to make it available to share (otherwise it wont be visible). From here you can copy the URL link to share also.