Toshiba Printer Set-Up Procedure
Double click Toshiba Driver. You can download it from the link at the bottom of the page.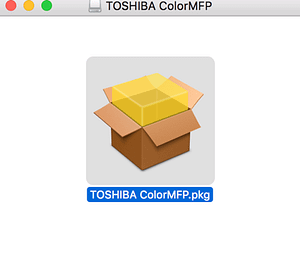 Double click the package icon to start installation and follow the steps. You'll be prompted for your computer password to complete installation.
Once driver is installed, open System Preferences, and select Printers & Scanners.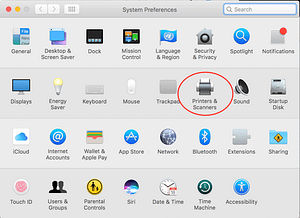 Click the + sign at bottom left to add a new printer. Don't use Default – choose IP. This gives you the full functionality of the printer rather than using the Default Airprint settings.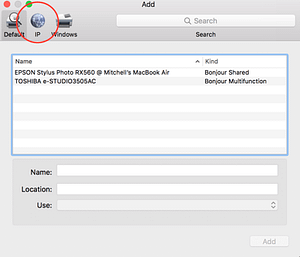 Enter address as 192.168.0.101 as per below graphic. Make sure Protocol is Line Printer Daemon – LPD and insert print (all lower case) in the Queue field.Change name to Toshiba Printer and then click Add.
You're now ready to print.