Product Page – Resource Library Block
Product Page – Resource Library Block
How to change the 'Resource Library Block' at the bottom of the product pages.
Login to Power retail WP account. Go to the 'Content Blocks' in the left hand side menu in the WP backend and select the the content block called 'Bottom Block Detail Resource Library'.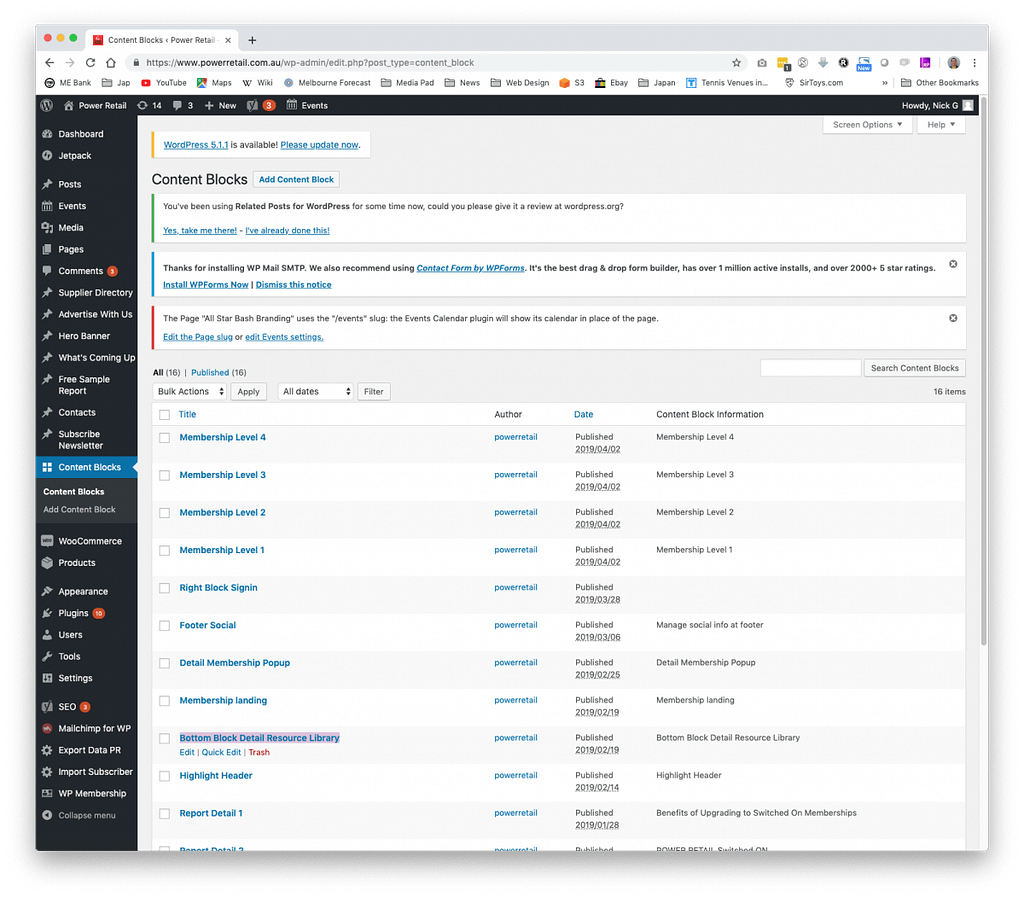 From here you can make the changes.